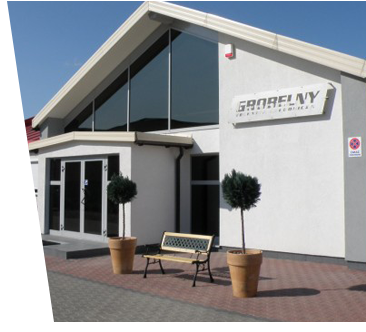 AQUILA TRIVENTEK
In 2009, we started a cooperation with a Danisch company AQUILA TRIVENTEK - specialising i.e. in manufacturing of equipment related to dry ice production – a special ice made of carbon dioxide, and cleaning systems using dry ice. AQUILA TRIVENTEK is the only one company in the world having a patented dry ice manufacturing system with recycling of waste CO2, which yields the ratio of liquid carbon dioxide used for production of 1 kg of dry ice equal to 1,2/1 (which means a two-fold increase in efficiency of dry ice manufacturing process in comparison to solutions used by other manufacturers). These devices are continuously upgraded in cooperation with our company, and they are used by the biggest global consortiums in the field of technical gases, from the United States, through Europe, to Australia.

As a direct representative in Poland, we can present you a complex offer of supplies of dry ice manufacturing devices and equipment for dry ice cleaning.
Dry ice cleaning - is a widely spread cleaning method, used in Western Europe and gaining popularity and acceptance in Poland. It is an innovative solution, often called "sandblasting" using dry ice – because of the analogy to the aforementioned cleaning method – the difference being replacement of sand or glass particles with dry ice granulate.
How does it work?
A mixture of pressurised air and dry ice granulate is ejected under high pressure and upon contact with the cleaned surface, initially a shock cooling of contaminations takes place, they become brittle and lose adhesion to the surface they have been deposited on. The second stage of the cleaning process consists of mechanical separation of the contamination from the surface using the same stream of air/granulate mixture. Dry ice particles reflected and deflected by the cleaned surface immediately undergo sublimation, which results in a very "clean" process – it is not generating wastes and dust contaminations – which is a very important factor e.g. for food industry and processing sites (cleaning of machines used for food manufacturing), factory halls (e.g. cleaning of machines, injection moulds) and in all places, where use of traditional sandblasting is not recommended.
Cleaning of elements may take place at the site of the customer, the same method can be used for cleaning of e.g. building exteriors, dry ice cleaning is safe for the base material – it does not damage the cleaned surface.
An example video clip showing removal of varnish from an aluminium wheel rim with the tyre installed.
Disassembly of device parts, manufacturing lines is not necessary – this could result in manufacturing downtimes.
Files for download:
RE80 Recovery Unit-2012.pdf
Pelletizer PE80-2012.pdf
Dry ice chilling or cleaning-2012.pdf
Cold chain PE80 and RE80-2012.pdf
Installation guide LCO2 to PE80 to RE80-2012.pdf
Triblast-3 BL60 - 2012-1.pdf